The Importance of FDA Compliance in CBD Labels
Published: 2021-04-07
Eyes are on you, CBD companies!
The global cannabis market is expected to hit $42.7 Billion by 2024, according to Arcview Group and BDS Analytics. And as the demand for legal cannabis and cannabis-derived products increases, there has also been a noticeable emergence of new players in the cannabis industry.
The Federal Drug Administration (FDA) has been tirelessly hunting fake, illegally sold, and mislabeled CBD products for the past years. Following federal and state laws concerning your CBD labels and marketing is imperative if you don't want to get in trouble with the authorities.
Understanding the FDA's Role in CBD Regulation
Though hemp was already removed as a drug akin to marijuana from the Controlled Substances Act as per the 2018 Farm Bill, hemp-derived products do not warrant loose regulation under other governing agencies (i.e., the FDA and state authorities).
The FDA is the main bureau responsible for CBD regulation to protect public health. All CBD products must not violate its Food, Drugs, and Cosmetics Act (FD&C). Under the FD&C ACT, like any consumer product, CBD products must undergo proper testing, pass the FDA approval, and adhere to the imposed regulations, especially regarding labeling.
Note also that some states have their CBD-related laws in place. Better check if your state and the local area have these specific regulations.
The Ongoing Crackdown of FDA on Mislabeled CBD Products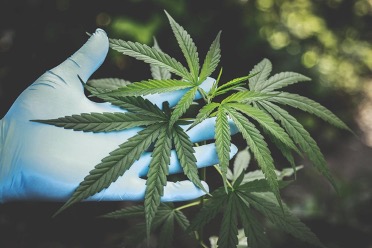 FDA enforces its labeling and packaging guidelines for CBD products stringently. Before we even approach the end of the first quarter of 2021, there are already a few firms that have received warning letters from the FDA because of marketing unapproved CBD products.
To add, in a CBD marketplace sampling conducted by the FDA in 2020, out of the 150 products they tested, 102 CBD products didn't have the levels of CBD they claimed to have on their labels, and 72 CBD products were found to went over the required tetrahydrocannabinol (THC) level (0.3%). Though there are a lot of positive testimonials coming from CBD enthusiasts regarding its positive benefits, FDA only permits science-based claims for CBD marketing.
Knowing What CBD Is and What CBD Is NOT
A lot of misconceptions and misinformation about CBD and other cannabis components have been happening lately. According to BDS Analytics' Q1 2019 Consumer Research, only 25% of US consumers (21+ years of age) know what cannabinoids are.
The CBD industry should focus more on improving its consumer education in the future. Here is a list of the key information you should remember before planning your CBD labels:
Cannabidiol (CBD) is the principal component extracted from cannabis plants that give anti-inflammatory and anti-anxiety benefits to an individual. All CBD products must contain this cannabinoid.
CBD does NOT have psychoactive properties; the cannabinoid THC has. Under FDA regulations, CBD products must maintain their THC content below the level of quantitation (LOQ) which is 0.3%.
The potency of CBD products depends on their CBD percentage and the other compounds present. According to a study conducted by neurologist Ethan Russo, if you want to achieve the 'entourage effect' between the major component CBD and other cannabinoids, opt for the full spectrum CBD variant.
There are still insignificant pieces of evidence about CBD's medicinal effects, thus the FDA's rigorous approach on regulating CBD products. Epidiolex, which is used for the treatment of seizures associated with Lennox-Gastaut (LGS) and Dravet syndromes, is the only approved CBD product with medicinal use.
Subsequently, CBD products can NOT be sold as dietary supplements as per (FD&C act). They aren't FDA-approved food additives either. However, CBD products have similar labeling practices for food and dietary services.
What Should Be Included in CBD Labels?
CBD products must contain what their label says. Nothing more; nothing less. Here are the basic requirements that should be included on CBD labels following FDA's FD&C Act:
An identity statement, which shows what your CBD product is (e.g., full-spectrum CBD Oil). We should see it on the Product Display Panel (PDP) of the container of the product itself and the outer package. Note that this differs from the brand name.
A net weight statement, which states the precise actual product and the CBD amount per serving. The CBD product weight information is located on the bottom part of the PDP of the product and the outer package
List of ingredients, or aka Nutrition Facts or Supplement Facts, which declares all the active ingredients, and their respective percentage composition, present in the CBD product
The name and address of the manufacturer, which are placed for customer service purposes. Some CBD companies include a QR code too for easy access.
Warning Statements. Standard warnings for minors and pregnant women should always be present. And in some states (i.e., Colorado), as FDA's instructions, CBD products must include a disclaimer, like this: "FDA has not evaluated this product for safety or efficacy."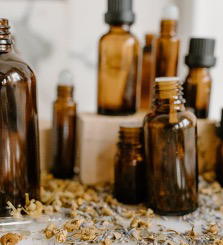 CBD Labels at Nev's Ink
If you're looking for well-designed, and more importantly, FDA-compliant labels for your CBD products, then Nev's Ink is here to help you. No matter how fast-paced the CBD industry is, we make sure that we tick off everything from the FDA compliance labeling requirements and CBD-specific state regulations while providing you with the perfect labeling solutions.